Ivy Farm Naturally Soap Bar - Lavender & Lace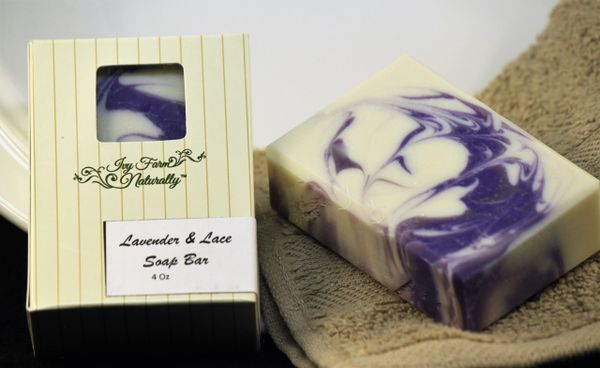 A handcrafted, natural soap bar infused with essential oil. 

This bar combines the floral lavender with the woody perennial to create the perfect aromatic cleansing experience!  A favorite from ancient times, this decadent soap bar is a 'must-have' for relaxing and smoothing out the rough edges of the day. 
We recommend running a warm bath, locking the door and hanging a "do not disturb" sign! 
Size:  4 oz.
Ingredients: Saponification of Palm Fruit Oil, Aqua, Olive Oil, Coconut Oil, Castor Oil, Fragrance, Titanium Dioxide, Mica